| | |
| --- | --- |
| | |
Graham Johnston
Manager of Internet and Technology
Phone: 708-524-8300
Email: graham@oakpark.com
Twitter: @GrahamJohnston
Graham Johnston is manager of Internet and technology at OakPark.com.
If you ever ask Graham about his job the first thing he'll tell you is that he's worked at the same company since he was 10 years old. Then, he'll hold out his arm and give you an estimate of his height at that age. Graham started his career in journalism as a paper boy for his hometown paper, Wednesday Journal. Every Wednesday, he'd diligently load up his wagon with 100 rolled and bagged copies and head out on his route. Every month, he'd somewhat more reluctantly go door-to-door collecting payment for his deliveries. And thus began a still lasting pursuit to help deliver news to the community.
Graham went to work in the mail room and empty trash at the newspaper during high school. In college he studied magazine journalism and came back to intern during the summers. He finally started a full time job in 2006 as online technology editor. In 2008 Graham was promoted to manager of Internet and technology to help oversee the development of OakPark.com.
While everything about Graham may scream "28-year-old bachelor" he dreams of a future when he can settle down in his hometown of Oak Park (or possibly a nice neighborhood in Chicago), with his beautiful journalist wife and their three kids, Avril, Samantha and Gordon (names subject to his wife's approval).
Oh, and in case you're wondering, he still has a paper route. But he's traded in the wagon for pickup truck.
Latest Blogs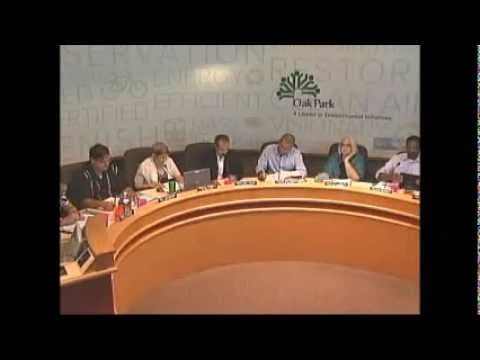 On Monday the Oak Park village board issued a proclamation congratulating Wednesday Journal on being named the best large weekly newspaper in the state by the Illinois Press Association.
Wednesday Journal's combined technology and building maintenance department made an interesting discovery in the attic of the Journal's offices Monday morning.
During an unseasonably warm weekend Oak Park's wildlife population seemed all but eager to pose for some extraordinary photos.
Oak Park resident Bruce Shabino spotted a coyote in his front yard Friday morning.
Quick Links
Sign-up to get the latest news updates for Oak Park and River Forest.

---

Subscribe
Classifieds
Photo store
Contact us
Submit Letter To The Editor