| | |
| --- | --- |
| | |
Doug Deuchler has been reviewing local theater and delving into our history for Wednesday Journal for decades. He is alsoa retired teacher and school librarian who is also a stand-up comic, tour guide/docent and author of several books about Oak Park and surrounding communities. Here's your chance to tap into Doug's knowledge of local theater, film and history.
Latest News Articles
There's an old-time slang term still in use around here: Dooper. The origin of this word is vague but its local definition is precise. Doopers are enthusiastic Oak Parkers who tirelessly promote and adore their beloved village's image and history.
It's been said that the true test of a Shakespeare troupe is not how it handles the best of the Bard's plays, but what it does with the least of them. I'm not saying The Two Gentlemen of Verona is a bad play. But it's an early effort that's rarely revived. This lesser-known comedy is usually considered to be William Shakespeare's first play, c. 1590, penned when he was in his mid-20s.
Theater in this community will soon have an exciting new company jumping into the mix. I just chatted at Eastgate Cafe with a talented young director and educator. His plans are thrilling.
Latest Blogs
The award-winning tour in which costumed interpreters portray assorted "residents" of the 140-year-old Forest Home Cemetery in Forest Park at their grave sites has been a very popular event for two decades.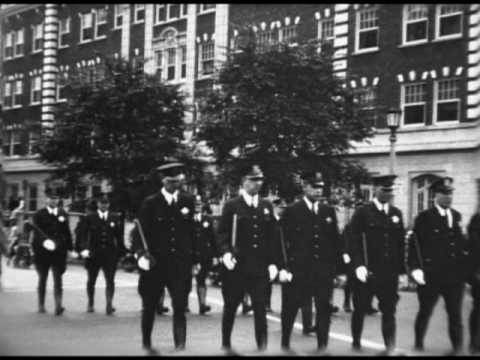 I was trolling You Tube and discovered an exciting 9-minute 16 mm film. It's apparently part of someone's home movies from the early 1930s. Check it out


Philander Barclay's story is fraught with failure and drug addiction, and it doesn't end pretty.