| | |
| --- | --- |
| | |
Doug Deuchler has been reviewing local theater and delving into our history for Wednesday Journal for decades. He is alsoa retired teacher and school librarian who is also a stand-up comic, tour guide/docent and author of several books about Oak Park and surrounding communities. Here's your chance to tap into Doug's knowledge of local theater, film and history.
Latest News Articles
First off, let me clarify that although The Secret in the Wings is a collage of six fairy tales by the Grimm Brothers, this is not a show for children. We never meet Goldilocks or Snow White, Rumpelstilskin or Rapunzel. The episodes are all pretty dark — but they're also lots of fun.
Theater review writer Doug Deuchler suggests purchasing a pair of tickets to Our Holiday Stories at 16th Street Theater, then sharing the evening of three wonderful readers-theater pieces together.
While purists may take issue with contemporary acting troupes who alter the original time periods of classic plays, Wednesday Journal contributor Doug Deuchler often finds such shifts fascinating.
The hilarious 1940s dark comedy, Arsenic and Old Lace, opened last weekend in the Little Theater at Oak Park and River Forest High School. But you still have one more weekend to catch it.
Latest Blogs
The award-winning tour in which costumed interpreters portray assorted "residents" of the 140-year-old Forest Home Cemetery in Forest Park at their grave sites has been a very popular event for two decades.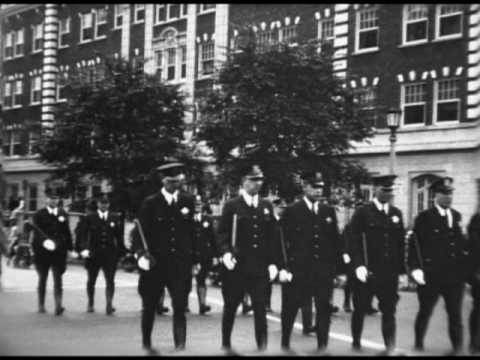 I was trolling You Tube and discovered an exciting 9-minute 16 mm film. It's apparently part of someone's home movies from the early 1930s. Check it out


Philander Barclay's story is fraught with failure and drug addiction, and it doesn't end pretty.