| | |
| --- | --- |
| | |
Doug Deuchler has been reviewing local theater and delving into our history for Wednesday Journal for decades. He is alsoa retired teacher and school librarian who is also a stand-up comic, tour guide/docent and author of several books about Oak Park and surrounding communities. Here's your chance to tap into Doug's knowledge of local theater, film and history.
Latest News Articles
Oak Park Festival Theatre has joined forces with Open Door Theater to mount an exciting co-benefit production titled, Daughters of Ire. It's a thrilling solo show performed by the amazing and talented Savanna Rae, who also wrote the script. Rae presents the passionate stories of four high-spirited ancient Irish women, drawn from the mythological Ulster Cycle. The audience is pulled in immediately.
Oak Park Festival Theatre opened its 44th season with a hilarious, heartwarming new production of You Can't Take It With You.
James Baldwin, mid-century African-American novelist and essayist, wrote only two plays. Blues for Mister Charlie is one of them. We are fortunate that the intrepid new Echo Theater Collective has mounted a production in our community at Madison Street Theater, 1010 Madison. This seldom-revived 1964 drama still burns intensely.
Most people will recall Don Quixote was famous for jousting at windmills. But not as many may remember seeing the various versions or revivals of the 1964 Broadway musical Man of La Mancha.
Latest Blogs
The award-winning tour in which costumed interpreters portray assorted "residents" of the 140-year-old Forest Home Cemetery in Forest Park at their grave sites has been a very popular event for two decades.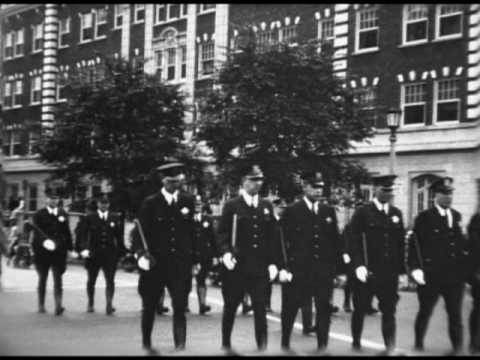 I was trolling You Tube and discovered an exciting 9-minute 16 mm film. It's apparently part of someone's home movies from the early 1930s. Check it out


Philander Barclay's story is fraught with failure and drug addiction, and it doesn't end pretty.