| | |
| --- | --- |
| | |
Doug Deuchler has been reviewing local theater and delving into our history for Wednesday Journal for decades. He is alsoa retired teacher and school librarian who is also a stand-up comic, tour guide/docent and author of several books about Oak Park and surrounding communities. Here's your chance to tap into Doug's knowledge of local theater, film and history.
Latest News Articles
I was never aware female aviators actually flew planes during World War II until I saw Decision Height the other night. The role of women in wartime is still being worked over 70 years later. But during the early 1940s, young women were being trained to fly domestic military planes so that men were free to fly in active combat.
The current all-male production of Surging Films & Theatrics' Tracers, at Madison Street Theatre, is a hard-edged, powerful show set during the Vietnam War. It was written and first produced in 1980 before such subject matter was considered commercially viable. This was before so many 1980s films like Platoon; Full Metal Jacket; Born on the 4th of July; Good Morning, Vietnam and others grabbed the public's attention.
I've noticed there is still confusion about Madison Street Theatre, 1010 Madison St., in Oak Park.
Designed by local architect Errol Kirsch in the early 1980s, the former 1920s-era tile warehouse and storefront was fully repurposed by mostly volunteer labor into an intimate state-of-the-art performing arts space.
I did not see Jeanette Andrews' show last year at Pleasant Home, which was completely sold out for most of the run. But the other night I attended her latest thrilling program of magic and illusion, (IN)VISIBLE. Let me just say, this is quite a unique entertainment experience, a one-of-a-kind evening, to be sure.
Latest Blogs
The award-winning tour in which costumed interpreters portray assorted "residents" of the 140-year-old Forest Home Cemetery in Forest Park at their grave sites has been a very popular event for two decades.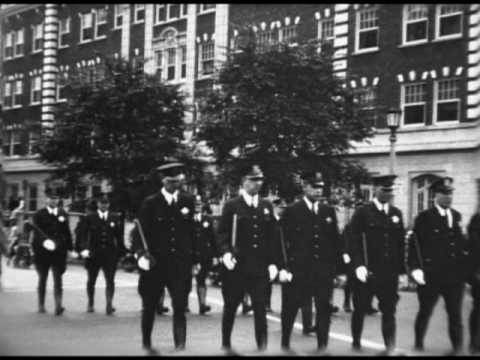 I was trolling You Tube and discovered an exciting 9-minute 16 mm film. It's apparently part of someone's home movies from the early 1930s. Check it out


Philander Barclay's story is fraught with failure and drug addiction, and it doesn't end pretty.
Quick Links
Sign-up to get the latest news updates for Oak Park and River Forest.

---

Subscribe
Classified
Multimedia
Contact us
Submit Letter To The Editor
Place a Classified Ad