Latest Dining Blogs
Last week, La Scuola opened at Eataly in Chicago. This "school" is intended to further the educational (and, of course, marketing) objectives of Eataly.
Burger Boss goes slightly upscale with this sandwich by putting the pepper and egg on a brioche bun, a further step in the effort to make this brief period of disciplined dining a little more enjoyable.
Oysters used to be shipped in sawdust to Chicago, via the Erie Canal, from the East Coast. I've seen newspaper ads from the turn of the century touting that such oysters would keep for weeks. Maybe that's true. It seems likely, however, that every second out of the water is a second's worth of lost oyster flavor.
A company called TumericALIVE and sent me a few bottles of their turmeric drink, advertised somewhat hyperbolically as "yoga in a bottle" (would that it were that easy!). This juice is a spicy, slightly off-center alternative to fruit juice.
"I'd definitely recommend this place to anyone looking for a higher-end dining experience" in the western suburbs, Carolyn said as she took a sip of wine between bites of perfectly prepared duck breast.
Buffalo Trace has done some extensive work in testing the effects of barrel wood, charring and aging. They've also tweaked and refined their mash bills (recipes), assessing the consequences of using various grains in addition to the requisite corn. Warehouse X represents a major step forward in evaluating the effects of the environment upon bourbon.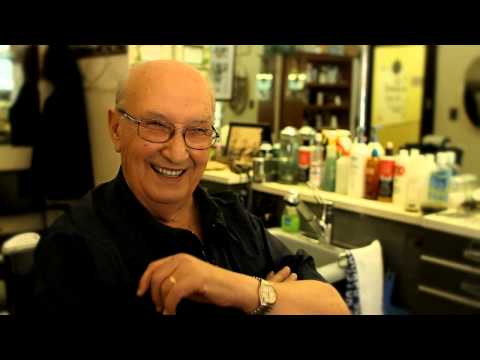 Joe Kreml at Village Hall and I did an on-camera interview with Emil, and some of our conversation is included in this new video, in which Emil remembers his time at the Palmer House barber shop and some of his customers, including Jack Benny, Liberace and some local goodfellas.
This Saturday, February 22, 2014, from 6-10PM, Spudnik Press Cooperative (1821 W Hubbard, Suite 302) will host their fourth annual Chili Cook-Off. Dubbed Hashbrown, this year's event pits ten of Chicago's most unique and promising arts organizations against one another in an effort to make the best pot of chili and win $250 to support their arts initiatives.
As Jon Stewart said in his now legendary rant against Chicago deep dish, "it's a f*cking casserole." He's right. Deep dish is a crust container cuddling a pool of tomato, cheese and (usually) sausage. But that very density enables it to sustain a trip in the delivery man's vehicle to our house with very little damage to the pie. Despite the cold weather, the pie survived the trip quite well.
Regan's sandwich – called "Iliana's Pocket" – is composed of classic falafel, chicken marinated in mirin (a kind of low-alcohol rice beverage, similar to sake), charred scallion aioli and kimchee. The chalkboard in front that lists all the ingredients includes the note "Not spicy!" – which is true, though this sandwich is quite definitely high on the flavor-o-meter. Actually, the spicing in this sandwich is somewhat aggressive compared not only to traditional falafel but also Regan's creations at Elizabeth.