| | |
| --- | --- |
| | |
Dining Promotions and Coupons
Valid From: Tuesday, July 28th, 2015
Through: Saturday, October 31st, 2015
1023 W. Lake St.
Oak Park IL, 60301
708-386-4949
Valid From: Tuesday, July 28th, 2015
Through: Saturday, October 31st, 2015
1023 W. Lake St.
Oak Park IL, 60301
708-386-4949
Latest Dining Blogs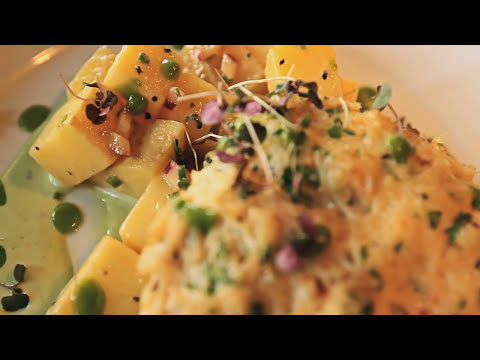 This seafood entree is packed with bold, vibrant flavors!
A Bulletproof Coffee is coffee plus butter and MCT (the acronym stands for Medium Chain Triglyceride, usually a coconut or palm oil product), maybe with a little non-sugar sweetener like Stevia. It sounds revolting, I know, but it's not bad tasting at all and here's the thing: it kept me full for the rest of the morning, all the way until early afternoon. Bulletproof Coffee, according to its adherents, also provides a caffeine boost without the consequent crash, and the MCT oil is purportedly good for enhanced brain function (and is there anyone who doesn't want that?).
The Corn Stripper looks a little like a Gillette Trac II, and the idea is that you "shave" the kernels off the cob with a blade that's slightly curved to match the contours of the cob. This approach seemed attractive in that cutting kernels off with a knife is kind of sloppy. The Corn Stripper also comes with a brush on one side to "de-silk" the cob.
Andrew Kerns is the new Chef de Cuisine at Autre Monde.
After almost three weeks in Britain, I can say with assurance that obscenities are not a normal feature of British English. In fact, the only time I actually saw British people be even slightly uncivil was when we were learning to drive on the left and many drivers yelled something out the window at us…and I'm guessing it was more a weary exclamation than an obscenity-laced verbal assault.
Tablet, a traditional English fudge, is not "the sticky stuff," explained its maker, Mrs. Buckett, who was vending them at Chale Show on Isle of Wight.
I understand that American quick-service operations are not going to be able to cook everything in your order the moment you order it. If they did, the service would not be quick, and in England, service always seemed to take a little longer than it seemed like it should have. But there is no doubt: it is better to fry the fish and potatoes moments before they're set before the customer. They're better that way.
Lobster has become a kind of chef's cheat, a way to increase the perceived value of a menu item by just throwing in some of this high cost crustacean. But just putting lobster in anything makes no sense.
Would I order Shiokara again? Sure…but mostly just to see the expression on my dining companion's face when I tell him/her that it's fermented squid guts.
Oreo thins are a sign of progress in the science of cookie making. They're good. I like them.