| | |
| --- | --- |
| | |
Dining Promotions and Coupons
Valid From: Friday, May 30th, 2014
Through: Saturday, January 31st, 2015
Tuesday Free Fresh Cut Fries with wing purchase from the Mix and Match Menu
6625 W. Roosevelt Rd.
Berwyn IL, 60402
708-637-4424
Valid From: Friday, May 30th, 2014
Through: Saturday, January 31st, 2015
Wednesday 50 cent Boneless Wings From the Mix and Match Menu Regular or boneless
6625 W. Roosevelt Rd.
Berwyn IL, 60402
708-637-4424
Latest Dining Blogs
A good bet, from a health standpoint, seems to be wild-caught shrimp from Alaska or the Gulf. It also tastes fantastic, which may be reason enough to prefer it. It's more expensive, yes, so the solution is simple: eat less, enjoy more.
Last week, I wrote a piece for Newcity about how the awesome dudes at Carnivore in Oak Park made me some haggis. I include an edited version of that piece here.
I found a great deal of very recent research that seemed to contradict the theory that resveratrol supplements are good for the heart.
If you're looking for an inexpensive appetizer, with a cool backstory, serve the Hang Town Fry.
Recently, I received a box of Opals, which are yellow apples that, so the marketing claims, never brown.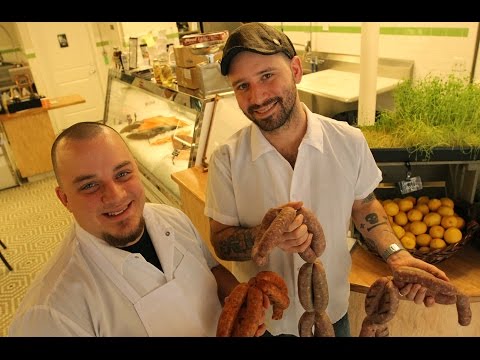 So, if you have a favorite thing to eat at an Oak Park restaurant, comment about it here. Tell me what you like and why you like it and I'll check it out and, if everything works out, feature the food and the restaurant in a "You Really Should Eat This" video.
When you put yourself in challenging situations, outside your comfort zone, the likelihood is high that you might actually learn something. Maybe.
Acupuncture is believed by some to help along the process of diet and weight loss.
There are many legends surrounding the life and times of the man who
many credit with popularizing rock n' roll, and his epic eating habits are
equally legendary.
It's a good thing to have a restaurant in Oak Park that focuses on
gluten-free options, and it's excellent to have another small, independent
business on Lake Street.