| | |
| --- | --- |
| | |
Dining Promotions and Coupons
Valid From: Friday, May 1st, 2015
Through: Monday, August 31st, 2015
1023 W. Lake St.
Oak Park IL, 60301
708-386-4949
Valid From: Friday, May 1st, 2015
Through: Monday, August 31st, 2015
1023 W. Lake St.
Oak Park IL, 60301
708-386-4949
Latest Dining Blogs
There seems to be no reason why one animal should be considered edible while another is not…except for what we're used to eating.
Weekend before last, perhaps the hottest day of the year, after going to a wake, we stopped at Avenue Ale House, a place I almost never visit, for dinner. I ordered from the Beer Cocktail list: a Stiegl Cucumber Radler.
When I had young children in the house, I'd always buy unusual fruit that I found at grocery stores: dragon fruit, soursop, durian, whatever. Kids like fruit because it's sweet, and bringing home unusual fruit is an effective way to teach/show children that there's a lot of excellent stuff out there just waiting for us to try. It might be unusual, but it's worth taking a bite.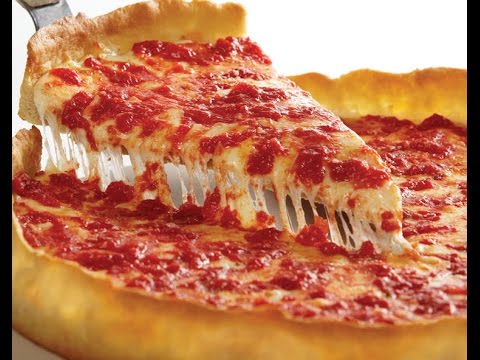 In the most recent installment of You Really Should Eat This, produced with Joe Kreml of the Village of Oak Park, I get into a little more detail about why I think this particular pie is so good.
Although watching the game from across the street lacks some of the immediacy and excitement of being in the stadium itself, there are many benefits to sitting on a rooftop on Waveland as you watch the game.
Readers of this blog know that I've wondered before about why it is that stores insist upon offering partially-bagged bread, exposing the ends to random fondling and crotch banging.
For years I'd disdained pad Thai because I believed it to be inauthentic Thai food. Eating at King and I recently, I ordered a pad Thai (Yelp voted King and I's version "best") and posted a pic on Facebook with the question, "Why do people hate on pad Thai?"
Magazines, poems and collections of short stories provide discontinuous experiences, too much stopping and starting for the steady forward flow of riding the rails. For reading on a train, I suggest books. Long books.
Eating in the dining car always feels exceptionally civilized, though it's unlikely you will enjoy any good food there. It's not that the food is bad or inedible; it's just not that good – certainly not destination cuisine. The dining car is fine for eggs over easy, a sandwich or a green salad, or fancier though pedestrian options like steak or vegetarian pasta, but it won't be cheap and it likely won't be memorable.
Wherever in the world I travel, I'm assured by fellow travelers and foreign nationals that Chicago is, indeed, a wonderful city. I don't disagree, but I would also contend that one key advantage of living in (or in the case of Oak Park, near) this Midwestern metropolis is that it's so very easy to leave. Nexus of highways, air routes and rail lines, Chicago offers many ways to escape, though rail is likely the least used and, for me, the most satisfying and adventurous way to get out of town.