| | |
| --- | --- |
| | |
Dining Promotions and Coupons
Valid From: Wednesday, January 1st, 2014
Through: Thursday, January 1st, 2015
Monday 50 cent Boneless Wings From the Mix and Match Menu
6625 W. Roosevelt Rd.
Berwyn IL, 60402
708-637-4424
Valid From: Friday, May 30th, 2014
Through: Saturday, January 31st, 2015
Thursday 99 cent Boss Bites and $3 Imported Beers
6625 W. Roosevelt Rd.
Berwyn IL, 60402
708-637-4424
Latest Dining Blogs
All are invited to attend this exciting evening of networking, light refreshments, live entertainment and a raffle!
We have a smoker in our backyard. We use it maybe three times every summer, mostly for special occasions. When I heard that a smoke house was a standard home furnishing in Johnny Cash's home town of Dyess, Arkansas, it seemed surprising that the Federal government would have seen fit to devote expense and energy to what I consider an inessential though nice-to-have appliance. I should not have been surprised.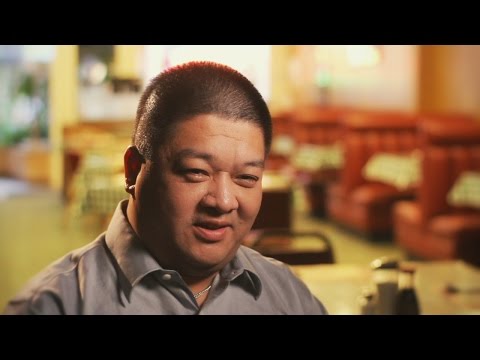 Claims of "authenticity" can be one of the laziest and most uniformed ways of talking about food. The authenticity conversation is worth having, of course, especially with people who know what they're talking about. So often though, claiming authenticity seems a way of sanctioning a food without really talking about how tasty it is, what makes it so good, or what, finally, it is.
Why in the world doesn't the Onion Roll serve a good onion roll? My heart sank when my lunch arrived: the pastrami and chopped liver looked fantastic, and the fries were perfectly crisped, but the onion roll…oy.
What elevates the Cubano is the plancha, a clam-shell type grill that presses warm metal against both sides of the sandwich and makes it so much more than just a ham n' cheese.
At the Elkhorn Valley Museum, there are a number of Carson artifacts, and it was there that I picked up mug that was, I was told, actually used by Carson on the tonight show.
Both Jerusalem Café and Luo's Peking House let you bring a bottle to dinner, but this BYOB policy is unadvertised. Perhaps the reluctance to advertise the BYOB policy reflects a temperate sensibility that goes back to Oak Park's dry days.
A local networking group is hosting this event on Dec. 4th. All are welcome to attend!
Oak Park entrepreneur Kathleen Frantz is the founder of Katy's Goodness ™, which she describes as "a good-for-you brand of cookies that has proudly supported America's military veterans since 2004."
According to Carnivore co-owner Brad Knaub, "We're selling the non-toxic species of puffer fish, and it's totally safe. You would not believe how thoroughly this fish inspected before it's sold to the public."