| | |
| --- | --- |
| | |
Deb Quantock McCarey
Contributing Reporter
Deb Quantock McCarey is a freelance writer who has worked with Wednesday Journal Inc. since 1995, writing features and special sections for all of its publications, including Chicago Parent. As a "green" person who chooses to ride her bike and walk to work and everywhere else year-round, Deb has also completed two Chicago Marathons. In addition to that, she is an avid urban gardener, an active participant in social justice issues and involved in several community service projects, many of which she has written about on her blog, Deb's Big Backyard. She is also a writer/producer at Lyman Street Productions (www.lymanstreetproductions.com), and a mother of two grown sons who resides with her spouse, Kevin, and their big dog and two small, bossy cats in Oak Park.
Latest Blogs
What a brutal winter it has been for gardeners, and everyone else. Especially for us green thumbers who always have an itch to garden year-round, but couldn't dig into the soil, past the so-called permafrost, until now.
By now my butt is usually in the air as I work the soil in my edible and native landscape.
This year, though, Mother Nature hasn't given me the nod to do that yet. So, instead, last weekend I planted my bum in a seat on the last day of the Good Food Festival for Sugar Beet Co-op. It's a worthy cause and an extremely exciting grass roots venture that is no longer just a long-term vision.
Looking out my office window into a backyard landscape that is still knee-deep in snow in March is a head wagger. But supposedly, the big thaw is on its way, so there is that.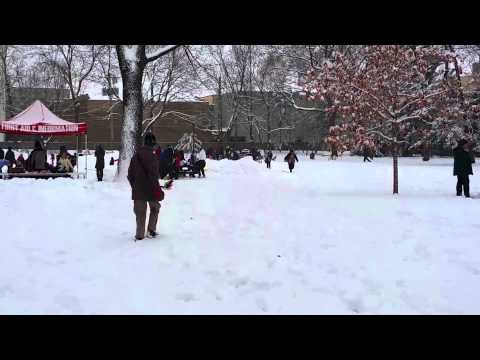 This is my season to celebrate all-things-film, especially with the Academy Awards ceremony just around the corner on March 2.
Find a garage sale near you!
Quick Links
Sign-up to get the latest news updates for Oak Park and River Forest.

---

Subscribe
Classifieds
Photo store
Contact us
Submit Letter To The Editor