| | |
| --- | --- |
| | |
Deb Quantock McCarey
Contributing Reporter
Deb Quantock McCarey is a freelance writer who has worked with Wednesday Journal Inc. since 1995, writing features and special sections for all of its publications, including Chicago Parent. As a "green" person who chooses to ride her bike and walk to work and everywhere else year-round, Deb has also completed two Chicago Marathons. In addition to that, she is an avid urban gardener, an active participant in social justice issues and involved in several community service projects, many of which she has written about on her blog, Deb's Big Backyard. She is also a writer/producer at Lyman Street Productions (www.lymanstreetproductions.com), and a mother of two grown sons who resides with her spouse, Kevin, and their big dog and two small, bossy cats in Oak Park.
Latest News Articles
In a world trying to understand the issues surrounding polar vortexes and ice cap melts; super-storms, raging forest fires and severe droughts; bee colony collapse disorder; and GMOs, setting aside an hour or two to "educate" one's self by viewing a few flicks during Green Community Connection's 3rd Annual One Earth Film Festival, March 7-9, offers an entertaining way to gain a leg up on what to do next for the planet.
Updated:
Several minutes prior to Principal Nate Rouse's opening remarks at the15th annual Black Professionals Day at Oak Park and River Forest High School, Drew Swope, a junior well dressed in a tan vest, dress pants and polished shoes, was saying he knows he wants to work in the hospitality services field some day.
There's good news for owners of rental property in the Austin community. In early March a grant-funding opportunity will provide much-needed funds to assist in improving the state of multi-unit rental buildings (2-4) that are vacant and in disrepair, thanks to a $100,000-plus grant recently awarded to the Oak Park Regional Housing Center (OPRHC) by HOPE Fair Housing Center in West Chicago.
Arianna Salgado, 21, doesn't hesitate to say she is one of the undocumented students attending Dominican University in River Forest who is dreaming of becoming a U.S. citizen someday.
Latest Blogs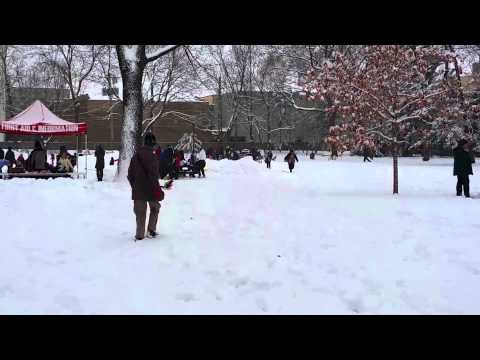 This is my season to celebrate all-things-film, especially with the Academy Awards ceremony just around the corner on March 2.
With me being a relatively new urban gardener, last year I spent a lot of time trying to attract more pollinators to my native plant and edible garden landscape, and recently I realized that me becoming a beekeeper in some form isn't a stretch at all.
It's bloomin' January in my Oak Park living room now. And, that was my aim, especially in light of the recent record-breaking snow and temps.
Composting outside now, in light of the weather, can stink. But don't just scrap it because your hands, feet and nose are freezing.
Find a garage sale near you!
Quick Links
Sign-up to get the latest news updates for Oak Park and River Forest.

---

Subscribe
Classifieds
Photo store
Contact us
Submit Letter To The Editor