| | |
| --- | --- |
| | |
Twitter: DineOakPark
David Hammond, a corporate communications consultant and food journalist living in Oak Park, Illinois, is a founder and moderator of LTHForum.com, the 8,500 member Chicago-based culinary chat site. David is a regular contributor of restaurant reviews and food-related articles for Chicago Tribune, Chicago Sun-Times, TimeOut Chicago, Local Beet, and Chicago Reader, which published his seven-part guide to regional Mexican food in the city. He has also contributed food writing to blogs such as the Local Beet and Grubstreet Chicago. With his friend Michael Gebert (creator of Sky Full of Bacon video podcasts), he hosted a cable documentary on Hispanic chow at Chicago's Maxwell Street Market,and has just completed working on a video about Taste of Melrose Park. A returning guest on WLS and WGN AM radio, David produces the "Soundbites" series on the James Beard-nominated Eight Forty-Eight (Chicago Public Radio, WBEZ, 91.5FM); these radio pieces examine how Chicago chefs use sound in their kitchens; listen here: http://tiny.cc/QpCTA. David was featured on "Good Morning, America," "Chicago, Tonight," and Nippon TV when he developed recipes for preparing seasonal cicadas, which invaded Chicagoland during the spring of 2007. More information, including writing samples and bug-cooking videos, can be found at www.dchammond.com.
Latest Blogs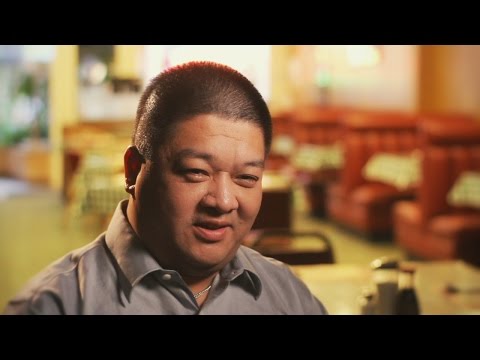 Claims of "authenticity" can be one of the laziest and most uniformed ways of talking about food. The authenticity conversation is worth having, of course, especially with people who know what they're talking about. So often though, claiming authenticity seems a way of sanctioning a food without really talking about how tasty it is, what makes it so good, or what, finally, it is.
Why in the world doesn't the Onion Roll serve a good onion roll? My heart sank when my lunch arrived: the pastrami and chopped liver looked fantastic, and the fries were perfectly crisped, but the onion roll…oy.
What elevates the Cubano is the plancha, a clam-shell type grill that presses warm metal against both sides of the sandwich and makes it so much more than just a ham n' cheese.
At the Elkhorn Valley Museum, there are a number of Carson artifacts, and it was there that I picked up mug that was, I was told, actually used by Carson on the tonight show.