Pumpkin Moon
Details
Pumpkin Moon
1028 W. North Blvd.
Oak Park IL, 60301
Phone: 708-524-8144

Related Blogs
Remember the Alamo? During the historic 1836 battle in what is now San Antonio, Texas, the forces of Mexican General Antonio Lopez de Santa Ana (Santa Ana for short) defeated the Texians (now called Texans) and a group of volunteers including Davey Crockett and Jim Bowie. Later, Santa Ana was imprisoned, and to pass the time, he chewed chicle, the "gum" of the sapodilla tree. Exiled to the United States, Santa Ana became an associate of Charles Adams who was searching for a rubber substitute for tires (natural rubber was very expensive). Santa Ana told Adams all about the stuff he chewed back in Mexico, and he even sold a quantity of the sapodilla gum to Adams. Turns out, gum was not a good substitute for rubber, but Adams thought maybe he could use his inventory of gum to make what we now know of as chewing gum. He started by rolling the stuff in balls (the first gumballs!) and selling them to a local pharmacist. Celebrate National Chewing Gum Day on February 15.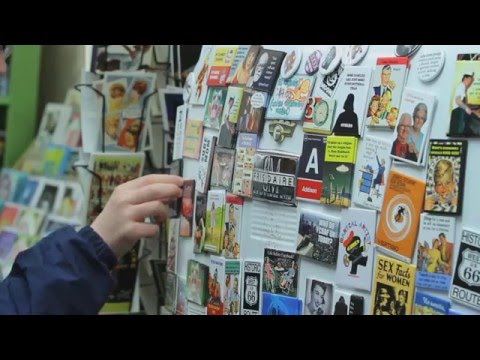 Check out Sarah's latest video at Pumpkin Moon
Even though insects may be efficient sources of nutrients, and more environmentally friendly than other protein sources, it's unlikely most people will find them appetizing.