Chicago's Home of Chicken and Waffles
Home

/

Dining

/

Chicago's Home of Chicken and Waffles
Related News Articles
I say, "Chicken & Waffles!" You say, "What?!" That's the usual response I get when I mention what is one of the more unusual food pairings to come along in recent years. Viewed by some merely as a passing food fad, the combination of crispy fried chicken alongside a sweet, syrupy waffle, has taken the comfort-food world by storm and is a phenomenon that's obviously here to stay.
OK, it looks like for real this time. The long-awaited and oft-delayed chicken and waffles restaurant on Madison Street in Oak Park looks like it should open by the end of this month.
Related Blogs
The Strange Food Festival is a way to recognize the kinds of foods people in other parts of the world enjoy, but it's also a way to bring attention to some of the smaller restaurants in Chicago that may not get the attention they deserve.
Last week, I ordered lunch through Uber Eats from Pancho's Cuisine in Riverside. I got a jibarito, a Chicago-original sandwich, first popularized in the Puerto Rican neighborhood of Humboldt Park. The jibarito is constructed of two smashed planks of plantain, fried and filled with meat, lettuce and tomato. This is a food I'd never make at home, so it was cool to have it delivered to my door in a reasonable amount of time for a reasonable price.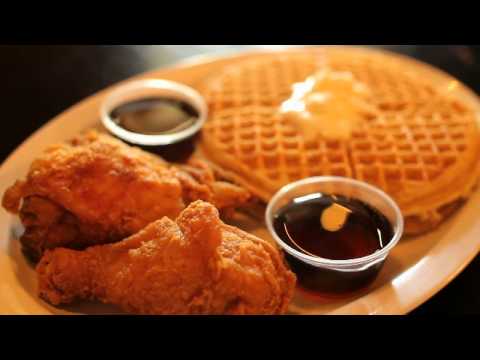 The most recent installment of the video series, "You Really Should Eat This," produced by the Village of Oak Park's Joe Kreml and Patrick Rollins.