Nineteenth Century Charitable Association
Upcoming Events
Friday, March 7th, 2014 7:00 PM - 10:00 PM
Screening of "Sacred Economics" and "Story of Solutions" with discussion, food and drinks. Mingle and share ideas with local residents working toward sustainable living. Tickets: $30. Reserve tickets for this and other One Earth Film Festival events at www.oneearthfilmfest.org.
Monday, March 10th, 2014 1:15 PM - 3:00 PM
Principal cellist of the Elgin Symphony, Matthew Agnew, is joined by award winning pianist Rick Ferguson in a program that presents the great standards of cello repertoire along with borrowed favorites like "Flight of the Bumblebee". Come ready for some technical fireworks as well as musicality that will bring tears to your eyes. $10 suggested donation, refreshments follow the program.
Tuesday, March 11th, 2014 9:30 AM - 11:00 AM
Hosted by The League of Women Voters of Oak Park and River Forest. Free. It's a roundtable and each attendee asks their question on the day's topic, after the Resource Person gives a 10 minute opening. After all questions are asked, the Resource Person begins answering the questions, which opens the discussion for lively thinking. On March 11, Triton College President of the Trustees, Mark Stephens, will be the Resource Person.
Related Blogs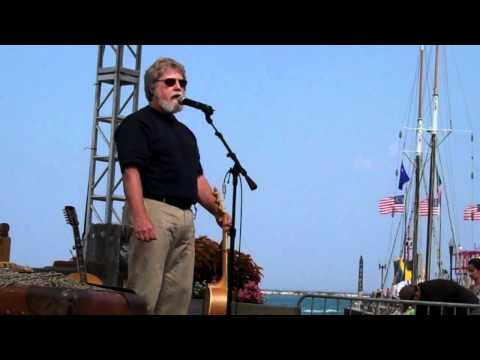 It's music with stories when Lee Murdock performs!