Nineteenth Century Charitable Association
Details
Nineteenth Century Charitable Association
178 Forest Ave.
Oak Park IL, 60302
Phone: 708-386-2729
Website:
www.nineteenthcentury.org
Upcoming Events
Monday, March 2nd, 2015 1:15 PM - 2:15 PM
Presented by Jeff Mishur. This is the compelling story of how art historians, museum professionals and military personnel collaborated to protect Europe's cultural treasures and repatriate stolen objects during and after WWII. The program explores Germany's cultural climate in the 30's and 40's and why these efforts were so urgently needed. Woven into the program are slides of some of the most significant works of art repatriated by the men and women associated with the initiative as well as some art works that were never found. Much more than the movie. $10 suggested donation, refreshments follow the program.
Monday, March 9th, 2015 1:15 PM - 2:15 PM
Bob Glass, Hemingway scholar and docent, presents an insightful program on Ernest Hemingway's experiences in Cuba. Hemingway lived at Finca Vigia, his home in Cuba, for twenty years. He was a fixture of Havana, fished from his boat, Pilar, and enjoyed the island lifestyle. He wrote a great deal from his Cuban home and traveled from Cuba to continue his work as a war reporter. Hemingway even hunted German U-Boats in the Caribbean from Pilar, which he had outfitted with radio communications and weaponry should his craft encounter a German submarine. $10 suggested donation, refreshments follow the program.
Tuesday, March 10th, 2015 9:15 AM - 11:00 AM
Frank Beal previously served as Executive Director of Chicago Metropolis 2020, a not for profit policy organization. He also spent 20 years with the Inland Steel Company and 5 years with Governor Thompson running the Department of Natural Resources. He is currently working for the Civic Consulting Alliance, an organization that provides pro bono consulting service to the governments of the City of Chicago and Cook County. Most of Frank's work is with Toni Preckwinkle, President of Cook County. Frank will talk for about 10 minutes about the reform agenda he pursued at Chicago Metropolis 2020, a civic group created by the business leadership of metropolitan Chicago. The work included campaign finance reform, work of the criminal justice system, and work on improving the health of the region's economy. The as usual each participant will identify themselves and ask their question. After all questions have been asked, Frank will proceed with the discussion portion. Dale at 708-386-9114 or Mary Rose Lambke at 630-215-6213.
Related Blogs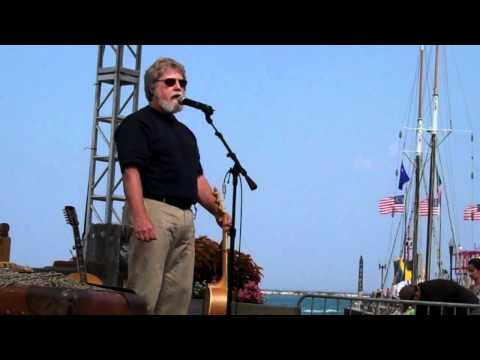 It's music with stories when Lee Murdock performs!