Lou Malnati's
Related Blogs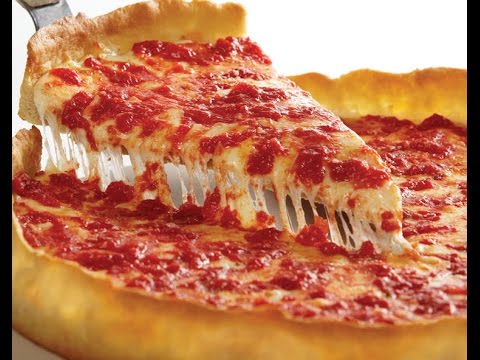 In the most recent installment of You Really Should Eat This, produced with Joe Kreml of the Village of Oak Park, I get into a little more detail about why I think this particular pie is so good.
I stopped by Malnati's to pick up a "crustless pizza," and here's what that is: it's the regular cheese and chopped tomatoes with choice of toppings (we went with spinach and mushrooms), all set on a disk of sausage about one-quarter inch thick.
Pie, traditionally, can be eaten hot or cold. This law applies equally to sweet as well as savory pies. In Alsace, quiche – made of cheese, egg and bacon – is sold in bakeries, at room temperature, to be eaten on the spot or taken home and warmed up. Pizza, too, can be eaten hot or cold, and I would like to take just a brief moment to praise cold pizza for breakfast.