Johnnies Beef
Details
Johnnies Beef
7500 W. North Ave.
Elmwood Park IL, 60707
Phone: 708-452-6000

Related Blogs
Every Friday, I'm doing a series of pieces on Rivet News Radio called "Eat the Weekend," a run-down of three local restaurants at three price points.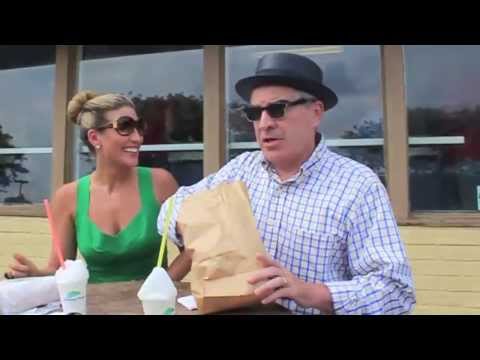 Last month, DeOrio and I met up at Johnnie's Beef, the legendary Italian beef stand in Elmwood Park, to talk about the show and Italian beef. De Orio grew up down the street from Johnnie's, so it's been a part of her life since she was little.
Driving by, you can't help but be tempted (call to adventure) by the warm yellow glow, always inviting. After you stop, you face a long line (journey), engage with the fierce counterman (the trial), and enjoy the reward (the beef, bro!).