George's Family Restaurant
Details
George's Family Restaurant
145 S. Oak Park Ave.
Oak Park IL, 60302
Phone: 708-848-4949
Website:
www.georgesoakpark.com
Related Blogs
Our sandwich would be open-faced, and we used Parma prosciutto and a blend of Gruyere (fairly classic) and Jarlsberg for the filling.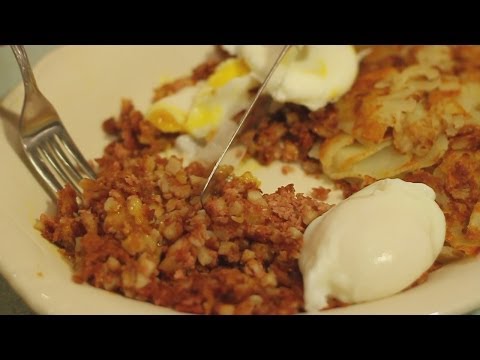 For 2013, the Chicago Food Film Festival, which runs November 21-23, will feature "You Really Should Eat This: Corned Beef Hash at George's" and "You Really Should Eat This: Feijoada at Taste of Brasil Café."
Is there one great dish that you've really enjoyed at an Oak Park restaurant? Tell us.