| | |
| --- | --- |
| | |
Mary Kay O'Grady is a former high school English teacher and later owned her own public relations business, The O'Grady Group. She has lived in Oak Park for almost fifteen years. She is currently the chairperson of the Park District's Senior Advisory Committee. She thinks that the world would be a better place if everybody wore name tags, including her family. Thanks Barack and Michelle for all their support.
Latest News Articles
Congratulations to Terry Dean on nine years of reporting on education for Wednesday Journal. As he moves to new interests, it's important to note that he did a terrific job with both the news and the (endless) details involved in local school governance and programming. Not to mention the loong (I have to mention that my Spell Check tried to change this to "loony") meetings.
Many of us were visited by Santa Claus before "Rudolph the Red-nosed Reindeer" (1949), "I Saw Mommy Kissing Santa Claus" (1952) and "Silver Bells" (1952) were even written.
About a month ago, this paper published an article on a school survey called the 5Essentials. None of the local districts took the survey except District 97 and, according to the article, "Students and faculty take the survey, but D97's student response rates at most of the schools were so low that no results are available." The article does not say how many teachers responded but goes on to talk about results. Huh?
I haven't owned a car for about three years. It's not because of the environment; I was trying to save money. I used buses, taxis and Zipcar, which you rent by the hour. I picked up cars either at the Harlem/Lake parking lot or the Ridgeland Green Line station parking lot.
Latest Blogs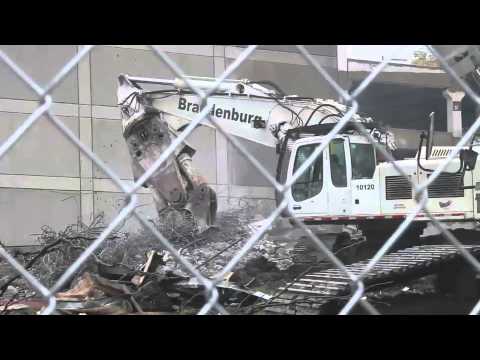 I never go to disaster movies: they're all special effects and stock characters. That said, I've been watching one from my window for the last several days and I'm absolutely riveted.
To have a "crush" on someone: when a person of either sex who attracts and holds your attention, who you'd go out of your way to read about in the paper, watch on TV or generally "be in their corner." First, my own.
How can somebody who has huddled indoors for two months be exhausted? I am. It's the stress shared by many my age. Is it too cold to go out? What if my car gets stuck? Will I fall? If I go out this afternoon, will it be freezing and snowy when I come home tonight? Should I plan to go to the theatre next week, or will it be zero and snowy? Exhausting.
I walked into the wonderful Apple service store on Lake and Oak Park. The fellow at the counter yelled out "What's going on?" Startled, I thought maybe I looked disheveled or worse. I even turned to look back out at the street to see if there was an accident. Silly me. He was just saying "hi."