| | |
| --- | --- |
| | |
Mary Kay O'Grady is a former high school English teacher and later owned her own public relations business, The O'Grady Group. She has lived in Oak Park for almost fifteen years. She is currently the chairperson of the Park District's Senior Advisory Committee. She thinks that the world would be a better place if everybody wore name tags, including her family. Thanks Barack and Michelle for all their support.
Latest News Articles
Did I always know that when the OPRF teams played Hinsdale Central, our kids were called the "N" word by both Hinsdale players and fans? Where did I store that information in my psyche?
We've buried two American heroes: Aretha Franklin and John McCain. both captured the imagination and affection of the American people; they both survived extreme mistreatment and suffering. In the end, they survived, realized their mettle and charged into life, sometimes in imperfect ways.
So … walk, run, swim, do yoga, stretch, lift weights, eat fish, do yoga, eat yogurt, do yoga while eating yogurt, eat chocolate, drink coffee, have sex, do yoga, don't watch too much TV, drink red wine, sleep more, sleep less, do yoga.
It's been almost a year since I wrote my first column imagining the cast of a movie based on the Trump administration. A lot has changed — all for the worse — so here's an update with some new characters. I expect I'll be writing another update or two when the various trials start.
Latest Blogs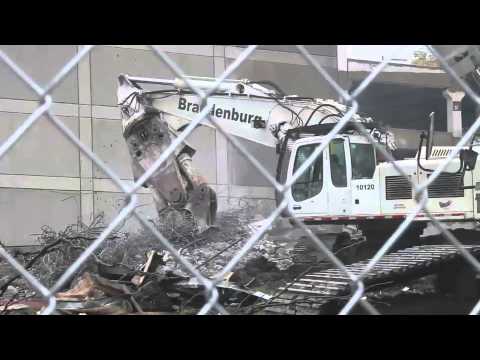 I never go to disaster movies: they're all special effects and stock characters. That said, I've been watching one from my window for the last several days and I'm absolutely riveted.
To have a "crush" on someone: when a person of either sex who attracts and holds your attention, who you'd go out of your way to read about in the paper, watch on TV or generally "be in their corner." First, my own.
How can somebody who has huddled indoors for two months be exhausted? I am. It's the stress shared by many my age. Is it too cold to go out? What if my car gets stuck? Will I fall? If I go out this afternoon, will it be freezing and snowy when I come home tonight? Should I plan to go to the theatre next week, or will it be zero and snowy? Exhausting.
I walked into the wonderful Apple service store on Lake and Oak Park. The fellow at the counter yelled out "What's going on?" Startled, I thought maybe I looked disheveled or worse. I even turned to look back out at the street to see if there was an accident. Silly me. He was just saying "hi."