| | |
| --- | --- |
| | |
Mary Kay O'Grady is a former high school English teacher and later owned her own public relations business, The O'Grady Group. She has lived in Oak Park for almost fifteen years. She is currently the chairperson of the Park District's Senior Advisory Committee. She thinks that the world would be a better place if everybody wore name tags, including her family. Thanks Barack and Michelle for all their support.
Latest News Articles
OK, clannish is not a city in Ireland, but it sounds like one, doesn't it? Clannishness has a lot to do with Donald Trump's victory because it includes race, religion, family, regionalism, resentment and distrust of outsiders. It wasn't all about jobs.
This is the first time in my long life that I'll vote against a school referendum. I love swimming, and have spent years, often in this column, whining about the need for a warm-water pool for seniors and people with disabilities. I also love OPRF High School and District 97 schools. And babies. And puppies.
Hillary's got a tough opponent who will say anything, reverse himself, attack again and then deny he ever said it. Even though I know she won't do it, I'd love to see her start saying exactly what she's thinking.
Imagine this: You go to some bureaucratic office to get some official form. You're told you'll need three forms of identification. You calmly smile and say, "My ass."
Latest Blogs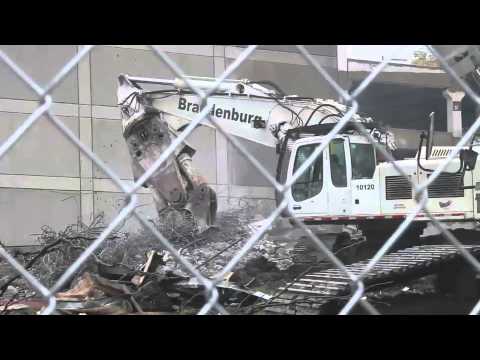 I never go to disaster movies: they're all special effects and stock characters. That said, I've been watching one from my window for the last several days and I'm absolutely riveted.
To have a "crush" on someone: when a person of either sex who attracts and holds your attention, who you'd go out of your way to read about in the paper, watch on TV or generally "be in their corner." First, my own.
How can somebody who has huddled indoors for two months be exhausted? I am. It's the stress shared by many my age. Is it too cold to go out? What if my car gets stuck? Will I fall? If I go out this afternoon, will it be freezing and snowy when I come home tonight? Should I plan to go to the theatre next week, or will it be zero and snowy? Exhausting.
I walked into the wonderful Apple service store on Lake and Oak Park. The fellow at the counter yelled out "What's going on?" Startled, I thought maybe I looked disheveled or worse. I even turned to look back out at the street to see if there was an accident. Silly me. He was just saying "hi."